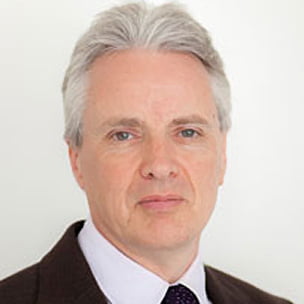 Established in 1996 by  Independent Financial Adviser (IFA)  & Chartered Financial Planner Andrew Dawson, Coast to Coast Financial Planning Services Limited is a privately owned company offering professional independent financial advice.
Coast to Coast Financial Planning Services Limited is registered with the Financial Conduct Authority as a member of TenetConnect which is one of the largest independent financial planning networks in the UK.
Although we offer a full range of financial planning services, we specialise in providing advice for clients approaching retirement or who have already retired – including holistic retirement planning, pension transfers, and equity release.
This page of our website not only tells you about Coast to Coast, but also provides a few of the many reasons why our clients choose to work with us.
Independence
First and foremost our clients value my status as an Independent Financial Adviser (IFA) which means that in meeting their objectives, I am able to consider all types of retail investment products. An adviser who is not independent is termed as being restricted and can only recommend certain products, product providers, or both.
The benefit of dealing with an Independent Financial Adviser is that all avenues are open for consideration. An example of this can be shown by considering the situation of a client approaching retirement looking at pension income options. We believe this should include all alternatives – including annuities, drawdown, phased retirement and "third way" products – as the decisions made will affect clients for the remainder of their lives. However, many restricted advisers – including some of the biggest providers of retirement solutions – are unable to offer all of these options.
Expertise
Our clients also value my expertise which is demonstrated through my status as a Chartered Financial Planner. This is recognised as the highest level of qualification and is awarded to those with superior knowledge who are at the top of the financial planning profession.
The status of a Chartered Financial Planner is not easily achieved and it takes a continuous commitment to professionalism to maintain. It is my policy to maintain these standards and your guarantee of our overall commitment to customer service and professionalism.
Whilst it is not right to say that lesser qualified advisers cannot provide good advice, the benefit of dealing with a Chartered Financial Planner is the peace of mind you can enjoy knowing that your finances are being looked after by an adviser with the highest levels of professionalism and financial planning expertise.
In addition to being a Chartered Financial Planner, I am also a Fellow of the Personal Finance Society and an Affiliate Member of the Society of Trusts and Estate Practitioners.
Experience
There are few things more valuable than being able to call upon experience to make decisions. This can be previous experience of similar situations, knowing how to balance competing financial objectives, or having the know how to make the right call. Above all, experience allows you to take knowledge and apply it to practical everyday situations in an easy to understand manner.
It is said there is no shortcut for experience, and my thirty years of financial planning experience is another reason why my clients choose to work with Coast to Coast.
Specialisation
Whilst Coast to Coast offer a full range of financial planning services – being a Chartered Financial Planner means holding advanced qualifications across all personal financial planning areas – we specialise in providing advice for clients approaching retirement or who have already retired. These clients require advice they can rely on, as the decisions made at retirement will determine their income and standard of living for the remainder of their lives.
The main benefits of being advised by a specialist are that they will have not only have detailed knowledge – including being fully up to date with the latest developments – but also experience of it's practical application.
This choice of speciality is based on my advanced qualifications in pensions (including pension transfers), Inheritance Tax planning, investment planning, equity release and care fees planning, combined with over 30 years of experience in helping clients at retirement. This has, in turn, lead to my accreditation by the Personal Finance Society as both a Retirement Planning Specialist and Later Life Advice Specialist along with the award of the Pension Transfer Gold Standard.
Resources
A significant reason my clients choose to work with Coast to Coast is our membership of TenetConnect – one of the largest adviser groups in the UK, providing a wide range of services that enable us to provide quality financial advice which meets the requirements of our regulator, the Financial Conduct Authority.
Whilst the backing we receive from Tenet does not in any way reduce our independence, it means our clients benefit from a level of support which would normally be beyond the reach of a local firm.
This includes access to first class technical support from Tenet's Technical Services team, as even for areas we specialise in there may be points we need to verify or advice we need to take on behalf of a client.
Tenet's Research team provides a wide list of pre-vetted financial products, all of which are "best of breed". Within this are the Tenet Growth and Income "Model Portfolios", with twenty different risk rated portfolios offering asset allocation by Moodys Analytics and fund selection from Morningstar – who in turn employ 121 specialist research analysts – with each portfolio reviewed quarterly.
You can find out more about TenetConnect by visiting their consumer website.
With Tenet being ultimately responsible for the advice we provide, our clients also benefit from the knowledge that our service and advice is endorsed by a national company.
Fees
Our low overheads allow us to offer what we believe to be highly competitive fees.
We usually charge fixed fees as opposed to percentage fees for our initial advice – so whether we are advising on say a pension fund of £100,000 or £500,000, and assuming all other factors are equal, our fee will be the same.
This fee structure especially benefits clients with larger funds.