Pension Transfers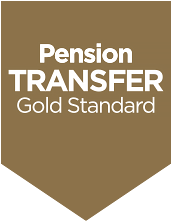 With the introduction of the new pension freedoms, defined benefit (also known as final salary) pension transfers are becoming ever more popular, offering greater flexibility which can be very appealing. But is a transfer the right option for your pension?
A defined benefit (also known as final salary) pension transfer allows you to exchange your future pension income from a pension scheme for a cash sum – known as a transfer value – which can then be transferred to a personal pension.
This is not a decision to be taken lightly, as you would usually be giving up a guaranteed escalating pension income for life, with an attaching spouse's pension if you die before him or her.
What you gain by transferring is flexibility. A defined benefit pension will pay a predetermined income each year from the scheme's "normal retirement age", usually sixty or sixty-five. However, a personal pension allows you to take whatever income you like, whenever you like, from the age of fifty-five. This flexibility may allow you to retire early, or take a one-off lump sum and then defer the income until you need it at a later date.
In addition, a personal pension usually offers more flexible death benefits. Whilst a final salary pension dies with you (or with your spouse), money in a personal pension can be left to whoever you wish – your spouse could inherit it, use some of it, then pass the remainder to your children when they die – all completely free of inheritance tax.
These flexibilities may be attractive, but is transferring – which involves giving up what are designed to be guaranteed benefits and removing the element of certainty these schemes usually provide – the right option for you? The decision you make will, by definition, determine your income and therefore your standard of living in retirement.
From a regulatory point of view, if your transfer value is greater than £30,000 you are required to seek regulated financial advice. Not every financial planner is able to advise on defined benefit pension transfers, as specialist qualifications are required. In addition, the firm needs the appropriate Financial Conduct Authority permissions.
At Coast to Coast we have the specialist pension transfer qualifications and accreditations combined with over thirty years financial planning experience, which allows us to provide personalised independent financial advice for your pension transfer needs, no matter how complex they may be.
Our accreditations include the Personal Finance Society's Pension Transfer Gold Standard. This is a code of practice which helps consumers find advisers who can provide high quality professional pension transfer advice. For more information please download the "Consumer Guide to the Gold Standard".
We offer an initial meeting without charge or obligation at which we will provide information and guidance, and explain the transfer process.
Following this, we will carry out a detailed assessment of your individual circumstances and needs including collecting and assessing all relevant personal and financial data and identifying your pension transfer objectives. An important part of this will be to quantify your retirement income and capital needs. We will then obtain a specialist Transfer Value Analysis report to mathematically model the various options, along with lifetime cashflow models to show how a transfer out could affect your household finances in various scenarios over the rest of your life.
This will allow us to assess which of the options would best enable you to meet your financial objectives, which we will confirm in a detailed financial planning report explaining our recommendations.
If we recommend a transfer our report will also recommend a suitable pension plan to accept the transfer and an appropriate investment strategy to achieve your goals, taking into account various factors including your attitude to risk and personal tax position.
We will then submit and process your transfer application through to completion and if an ongoing service is selected, conduct reviews at agreed intervals, so providing reassurance that if your objectives or circumstances change, your retirement planning can be revised accordingly.
Please note that we will only provide advice on transferring deferred pension benefits in the context of your overall retirement planning as this will shape our recommendations. For example, our recommendations for someone with many other sources of pension income and assets would normally be very different to someone who may be very reliant on the income from the scheme in retirement and with few other assets.
Case Study
Mr G required advice in respect of a deferred defined benefit pension held with one of his former employers, with his main priority being to see if he could take early retirement.
Whilst he had significant other pension provision and investment income, the majority of this would not be payable for a further six years. Retiring early would therefore leave a shortfall in his income. Having reviewed the options and informed by lifetime cashflow models showing the effects of transferring over both the short and long term, our report recommended a transfer to a personal pension arrangement.
The flexibility in the amount that can be withdrawn with a personal pension enabled Mr G to withdraw from the transferred pension sufficient funds to cover the shortfalls until his other pensions became payable, so enabling him to retire early.
Our recommendation included an appropriate investment strategy for the transferred pension funds – including ongoing reviews – with the withdrawals also taking into account his personal tax position, and a suitable trust being arranged to receive the transferred funds in case of death.
Please note we offer a free initial consultation without obligation.
The value of investments and income from them may go down. You may not get back the original amount invested.